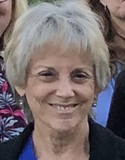 MESSAGE from Karen Bergenthal
Sadly, in the age of COVID-19, all tours since mid-March 2020 have been postponed.
Tours d'Art was created by Karen Bergenthal in 1982 to offer art and architecture enthusiasts the opportunity to travel in small congenial groups, to share fine adventures viewing art and architecture across the USA and abroad.
In addition to exclusive visits to highly acclaimed sites, gain access to private homes and collections that would not be available to you on your own, in the company of expert professional guides.
For 22 years, beginning in 1994, Karen was associated with East Town Travel, a full service travel agency located in Milwaukee WI for more than 45 years. Effective January 1, 2016, East Town Travel was sold to Travel Market Vacations, under whose umbrella Karen and Tours d'Art maintain a mutually successful association, providing continuous excellent service and expert professional staff.
We will return, but we donít know when, and we donít know if we will be able to conduct our programs as they were before. For now, we just want you to know that we will be here for you when this is over, ready for more of the grand adventures weíve been sharing over the years.
Our main concern is that you are safe, following all the protocols for physical distancing, adapting to the virtual options the internet offers for staying socially, intellectually and culturally connected, even as regions of the country and the world begin to reopen for business, hopefully carefully and wisely.
In the meantime, please stay focused on staying healthy, and stay in touch.

Milwaukee Art Museum, Santiago Calatrava

Art Institute of Chicago, Renzo Piano